Last Updated: 2/7/18


ALL SECRET CINEMA PRESENTATIONS ARE SHOWN IN 16MM (or larger!) FILM ON A GIANT SCREEN (NOT VIDEO...NOT EVER!)
---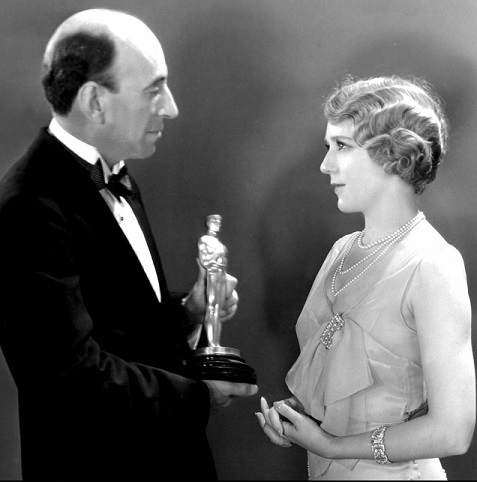 And the Envelope, Please:
Oscar-Winning Short Films 1932-1968
Saturday, February 24, 2018
8:00 pm
Admission: $9.00
Fleisher Art Memorial
719 Catharine Street, Philadelphia
215-922-3456 ext. 300
On Saturday, February 24, the Secret Cinema will salute the upcoming Academy Award ceremony with a special program at the Fleisher Art Memorial. And the Envelope, Please: Oscar-Winning Short Films 1932-1968 will feature shorts familiar to film buffs as well as several that have been completely forgotten. We feel they all deserve to be seen again! They include live-action short dramas and comedies, documentaries and cartoons, from America and abroad.
There will be one complete show at 8:00 pm. Admission is $9.00.
The screening will be shown in the beautiful Sanctuary of the Fleisher Art Memorial in Philadelphia's Bella Vista neighborhood (just South of Center City). Free parking is available in the Fleisher's parking lot, just across the street.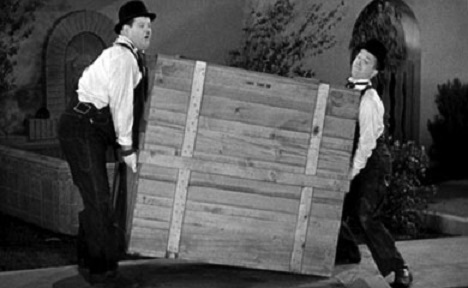 A few highlights of the program include:
The Music Box (1932, Dir: James Parrott) - The most famous, and arguably funniest and best short comedy of Laurel and Hardy is built around the simplest premise: Stan and Ollie must move a piano up a large set of stairs. Director Parrott was the younger brother of another comedy star at the Hal Roach studio, Charlie Chase.
Glass (1959, Dir: Bert Haanstra) - This wordless look at glassmaking in Holland was perfectly edited and synchronized to a lively jazz score, and resulted in a startling new (and oft-imitated) style of documentary film.
The Golden Fish (1959, Dir: Edmond Séchan) - Jacques Cousteau produced this charming little film, about a boy who wins a goldfish at a carnival, and the drama that develops when he leaves his new pet alone with a cat. Besides an Oscar, The Golden Fish also won the International Critics' Prize at the Cannes Film Festival.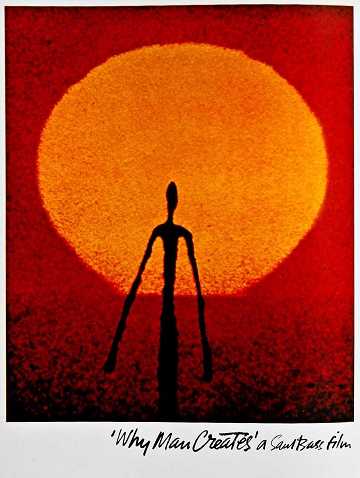 Why Man Creates (1968, Dir: Saul Bass) - This unusual, multi-dimensional film was made by Saul Bass, the graphic designer best known for his highly-original title sequences for feature films by Otto Preminger and Alfred Hitchcock. In a series of segments employing animation, graphics and live-action, the film earnestly (and sometimes whimsically) explores the age-old riddle of the title.
Plus The Critic (1963), Happy Anniversary (1962), and more!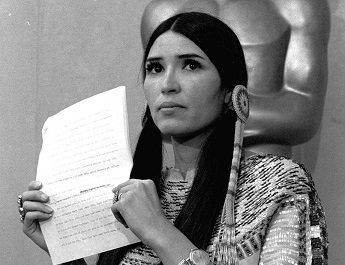 ---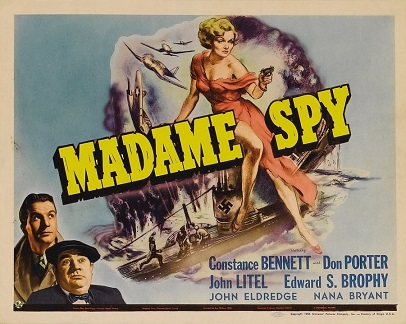 FUTURE SECRET CINEMA EVENTS (more info soon):
Thursday, March 8, 2018 @ The Rotunda: TBA
Tuesday, March 13, 2018 @ CHFG at the Woodmere Museum: B-Movie Double Feature: Youth Runs Wild and Madame Spy
Thursday, March 15, 2018 @ Towson University, Maryland: Special program of fashion/beauty-themed shorts for exhibition "From the Inside Out: Building the Silhouette"
Friday, April 20, 2018 @ Fleisher Art Memorial: TBA
---
If you'd like to subscribe to announcements of upcoming Secret Cinema events, then e-mail us by clicking HERE. Please specify in your message where you are located.
Click HERE to learn the history of Secret Cinema.
Click HERE to read about recent Secret Cinema events.
RELATED LINKS:
Channel 29 news piece on Secret Cinema from 1999!
Secret Cinema 1999 Annual Report
Secret Cinema 1998 Annual Report
Secret Cinema 1997 Annual Report
Information about the 1998 Secret Cinema "Class Trip" to the Syracuse Cinefest
---
Last Updated: 2/7/18
WebMasters: Rodney Linderman & Jay Schwartz
© copyright 2017