Last Updated: 9/22/22


ALL SECRET CINEMA PRESENTATIONS ARE SHOWN IN 16MM (or larger!) FILM ON A GIANT SCREEN (NOT VIDEO...NOT EVER!)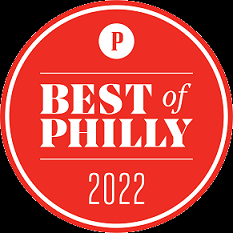 Since 1992, the Secret Cinema has been the Philadelphia area's premiere floating repertory cinema series, bringing hundreds of unique programs to nightclubs, bars, coffee houses, museums, open fields, colleges, art galleries, bookstores, and sometimes even theaters and film festivals. Drawing on its own large private film archive (as well as other collections), the Secret Cinema attempts to explore the uncharted territory and the genres that fall between the cracks, with programs devoted to educational and industrial films, cult and exploitation features, cartoons, rare television, local history, home movies, erotic films, politically incorrect material, and the odd Hollywood classic. As long as it exists on real celluloid, that is—Secret Cinema screenings never use video/digital projection. While mainly based in Philadelphia, the Secret Cinema has also brought programming to other cities and countries.
---
Newest Archive Discoveries: Unseen Curiosities from the Secret Cinema Collection at Rotunda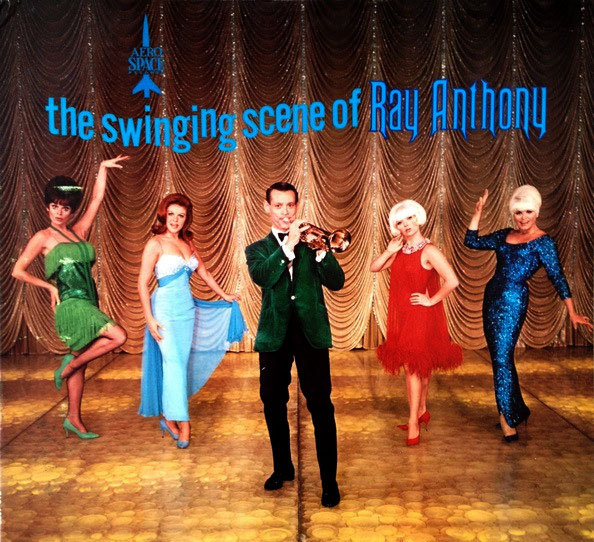 Thursday, October 13, 2022
8:00 pm
Admission: FREE
The Rotunda
4014 Walnut Street
Philadelphia
On Thursday, October 13, The Secret Cinema will return to the Rotunda with another chapter of our occasional series, Archive Discoveries: Unseen Curiosities from the Secret Cinema Collection. Once again we'll feature a mélange of fascinating short films from the past. As we go through our collection, reel by reel, we continually find films that don't necessarily lend themselves to fitting into a themed group, yet are too interesting, or fun, or funny to not share. None have been shown in previous Secret Cinema programs. Indeed, few of these films are likely to have been seen anywhere in recent years.
There will be one complete show at 8:00 pm. Admission is free (as are all programs in the Rotunda's monthly "Bright Bulb Screening Series").
A few highlights from this new edition of Archive Discoveries… include: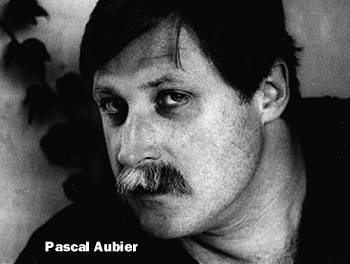 Monsieur Jean-Claude Vaucherin (1968, Dir: Pascal Aubier) - In this peculiar, absurd film, a man sits alone in his office, desperate to occupy himself, yet appears to have no work to do (he has many pens, however!). Writer/director Aubier directed several short films, a few features, and acted in many more, including Godard's Pierrot le Fou and the unique drug addiction epic Chappaqua (its cast also included William S. Burroughs, Allen Ginsberg, Ravi Shankar, Ornette Coleman and Hervé Villechaize!). With Dominique Spinetta and Bernadette Lafont, who would become "the face of French New Wave" soon after her debut in Truffaut's short film, Les Mistons.

Eddie (1969, Dir: Laurence Salzmann and Peter Barton) - "There are over 40,000 people living in single-room 'welfare' hotels in New York City alone. This is a film about one of them." So begins a remarkable (and grim) documentary, co-made by Philadelphia photographer Salzmann, with a grant from the brand-new American Film Institute. To study his subject, Salzmann lived for a period in the same single-room occupancy hotel (it also led to a companion film, Alfred, and a photo portfolio, Neighbors on the Block).
The Swinging Scene of Ray Anthony (1968, Dir: Milton Lehr) - Bandleader Ray Anthony began his musical career in 1940, playing trumpet with Glenn Miller. In the 1950s he led his own big band, scored hits with "The Bunny Hop" and "Hokey Pokey," starred in some TV series, and acted in movies, including a couple with his then-wife, Mamie Van Doren. Today at 100, Anthony is the last surviving member of Glenn Miller's big band. Which brings us to this 1968 syndicated television special (which we'll present a fragment from). Already well past his peak years, Anthony tries hard to appear relevant with the "swinging scene" of the Vietnam era: He packs the show with bikini-clad girls, rockin' numbers like "What'd I Say" and "Do the Swim," corny jokes (with laugh track), and even performs a medley of hits by the Tijuana Brass. My initial viewing notes say, "Amazing! Awful! Great!"…but judge for yourself.
Plus Lyman H. Howe's Hodge-Podge (1933), G.I. Movie Weekly (1945), Thundering Rails (1948) and much more!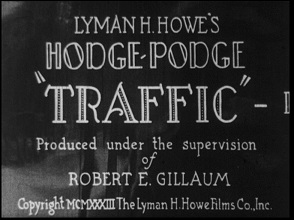 ---
FUTURE SECRET CINEMA EVENTS (more info soon):
Friday, October 21: Nuggets: Celluloid Artyfacts of Sixties Rock with guest Lenny Kaye!
Wednesday, November 2 @ Bryn Mawr Film Institute: Weird Cartoons
Thursday, November 10 @ The Rotunda: TBA
Tuesday, November 29 @ Woodmere Museum: Chestnut Hill Film Group presents 'B' Picture Double Feature
into March 2023: New venues coming, plus more 30th Anniversary events
---
If you'd like to subscribe to announcements of upcoming Secret Cinema events, then e-mail us by clicking HERE. Please specify in your message where you are located.
Click HERE to learn the history of Secret Cinema.
Click HERE to read about recent (and not so recent!) Secret Cinema events.
Click HERE for the Secret Cinema Facebook page.
RELATED LINKS:
NEW! 2008 interview with Secret Cinema's Jay Schwartz from an academic journal
Channel 29 news piece on Secret Cinema from 1999!
Secret Cinema 1999 Annual Report
Secret Cinema 1998 Annual Report
Secret Cinema 1997 Annual Report
Information about the 1998 Secret Cinema "Class Trip" to the Syracuse Cinefest
---
Last Updated: 9/22/22
Webmaster: Jay Schwartz
© copyright 2022