Last Updated: 11/29/22


ALL SECRET CINEMA PRESENTATIONS ARE SHOWN IN 16mm (or larger!) FILM ON A GIANT SCREEN (NOT VIDEO...NOT EVER!)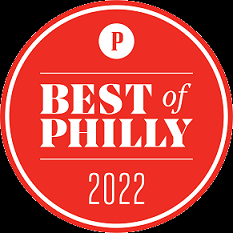 Since 1992, the Secret Cinema has been the Philadelphia area's premiere floating repertory cinema series, bringing hundreds of unique programs to nightclubs, bars, coffee houses, museums, open fields, colleges, art galleries, bookstores, and sometimes even theaters and film festivals. Drawing on its own large private film archive (as well as other collections), the Secret Cinema attempts to explore the uncharted territory and the genres that fall between the cracks, with programs devoted to educational and industrial films, cult and exploitation features, cartoons, rare television, local history, home movies, erotic films, politically incorrect material, and the odd Hollywood classic. As long as it exists on real celluloid, that is—Secret Cinema screenings never use video/digital projection. While mainly based in Philadelphia, the Secret Cinema has also brought programming to other cities and countries.
---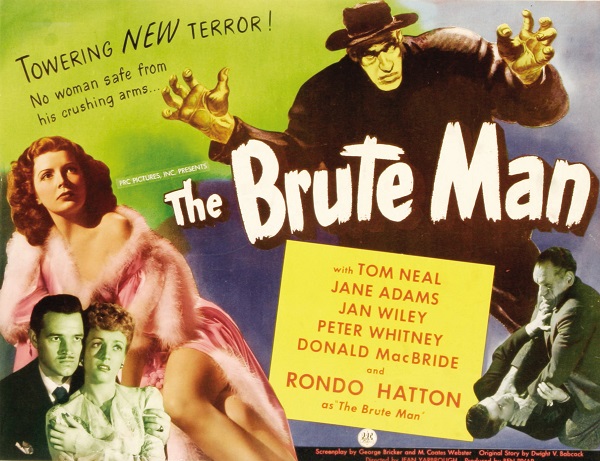 "B" Picture Double Feature at
Chestnut Hill Film Group anniversary screening
Tuesday, November 29, 2022
7:30 pm
Admission: FREE ($5.00 museum donation suggested)
Woodmere Art Museum
9201 Germantown Avenue, Philadelphia
(215) 247-0476
The Secret Cinema will return to the Woodmere Museum on Tuesday, November 29, to present a unique program called "B" Picture Double Feature, consisting of two brisk-paced genre features from the 1940s, plus surprise short subjects.
This presentation is part of the Chestnut Hill Film Group's 50th Anniversary "Best Of" season -- this same program was presented in 2012.
The phrase "B-Movies" has come to have many connotations over the years, mostly negative, but originally the designation simply meant a film was the "second feature" on a standard double bill. As this usually meant it was a lower-budgeted, shorter-length affair, the format lent itself to fast-paced genre films that didn't require big-name stars, such as Westerns, mysteries, and horror films (though there were also many comedies, romantic dramas and even musicals made as "b" pictures).
Our double feature includes two films with close to one-hour running times, and combines comic strip crime with creepy horror.
There will be one complete screening, at 7:30 pm. Admission is free (a $5.00 museum donation is suggested).
Complete descriptions of the two features appears below: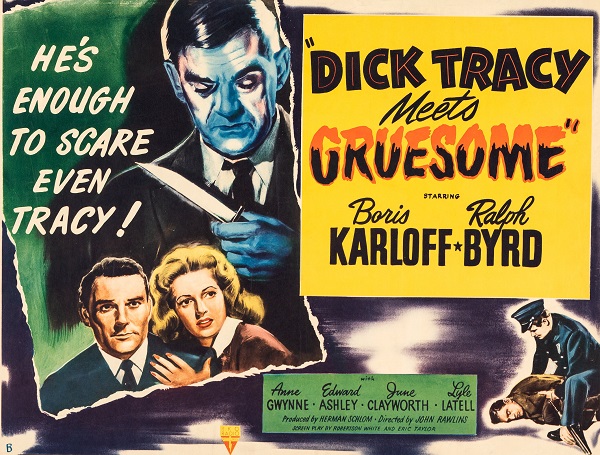 Dick Tracy Meets Gruesome (1947, Dir: John Rawlins)
Chester Gould's comic strip police detective debuted in 1932, and has remained one of the most popular media characters ever since. Besides the still-syndicated newspaper strip, he has appeared in radio dramatizations, television cartoons, comic books, children's record albums, and of course, motion pictures. Dick Tracy's big screen debut was in a Republic serial starring Ralph Byrd, considered by many the actor who portrayed Gould's square-jawed creation most accurately. After four different complete serials, a series of Dick Tracy b-features was produced by RKO. First they put Morgan Conway in the lead role, but before long they recruited Byrd to return and complete the series.
Dick Tracy Meets Gruesome is fast and lively, and probably the best of the Tracy b-features, thanks largely to the strong cast. Besides Ralph Byrd, the film is enlivened considerably by the appearance of no less than Boris Karloff as the titular villain. Gruesome is an evil ex-con who enlists Dr. A. Tomic's invention for temporarily freezing human motion as an aid to bank robbing. Also on hand are Anne Gwynne (as Tess Trueheart), Lex Barker, and the unforgettable Skelton Knaggs as X-Ray.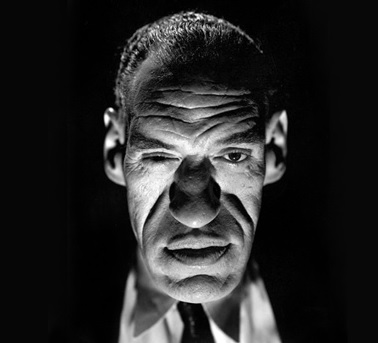 The Brute Man (1946, Dir: Jean Yarbrough)
Rondo Hatton may have had the saddest of all movie careers. In his youth he was a handsome college athlete and popular with women, but while fighting in France in World War I, Hatton was injured by poison gas, and as a side effect contracted acromegaly. This rare, progressive disease makes the pituitary gland overly active, causing severe disfigurement of the hand, hands and feet. While working as a journalist on a Florida movie set, Rondo's unusual looks were noticed by director Henry King, who cast him as rugged saloon owner in the 1930 film Hell Harbor. Hatton eventually moved to Hollywood and was signed to Universal, usually playing heavies in small, non-speaking parts.
Despite possessing no real acting ability, Hatton's unique looks resulted in a lot of work. Beginning with the Sherlock Holmes series entry The Pearl of Death, Hatton was featured in a succession of films as "The Creeper," a super-strong giant, usually used by others to dispose of their enemies. Other "Creeper" films include The Spider Woman Strikes Back, House of Horrors, and Hatton's final film, The Brute Man. Eerily paralleling Rondo's own life, it is the story of a bright college student who is physically and mentally disfigured in a lab accident, and then enacts violent revenge on those he judges responsible. In real life, Rondo Hatton died shortly after the film was completed, for in those days acromegaly was both incurable and fatally damaging to the heart. Feeling that the film's release might now appear in bad taste, Universal sold off The Brute Man to Poverty Row studio PRC. Appearing as the pre-disfigured student was doomed tough guy/actor Tom Neal, who would star in PRC's film noir classic Detour (and later go to jail for killing his wife).
---
FUTURE SECRET CINEMA EVENTS (more info soon):
Saturday, January 28 @ Lightbox Film Center: The Girl in the Bikini in 35mm
into March 2023: New venues coming, plus more 30th Anniversary events
---
If you'd like to subscribe to announcements of upcoming Secret Cinema events, then e-mail us by clicking HERE. Please specify in your message where you are located.
Click HERE to learn the history of Secret Cinema.
Click HERE to read about recent (and not so recent!) Secret Cinema events.
Click HERE for the Secret Cinema Facebook page.
RELATED LINKS:
NEW! 2008 interview with Secret Cinema's Jay Schwartz from an academic journal
Channel 29 news piece on Secret Cinema from 1999!
Secret Cinema 1999 Annual Report
Secret Cinema 1998 Annual Report
Secret Cinema 1997 Annual Report
Information about the 1998 Secret Cinema "Class Trip" to the Syracuse Cinefest
---
Last Updated: 11/29/22
Webmaster: Jay Schwartz
© copyright 2022