Last Updated: 5/18/18


ALL SECRET CINEMA PRESENTATIONS ARE SHOWN IN 16MM (or larger!) FILM ON A GIANT SCREEN (NOT VIDEO...NOT EVER!)
---
The Secret Cinema's Greatest Hits
at Ardmore's Living Room at 35 East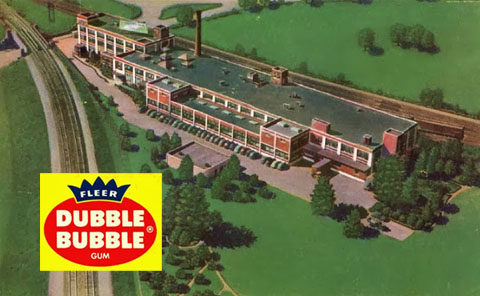 Saturday, May 26, 2018
8:00 pm
Admission: $10.00
The Living Room at 35 East
35 East Lancaster Avenue
Ardmore, Pa.
The Secret Cinema will bring its 16mm film projectors and reels to a brand new location on Saturday, May 26: The Living Room at 35 East, in the heart of downtown Ardmore. Singer-songwriter Laura Mann recently opened this intimate space to provide a comfortable setting for the enjoyment of live music, poetry, comedy and now, films.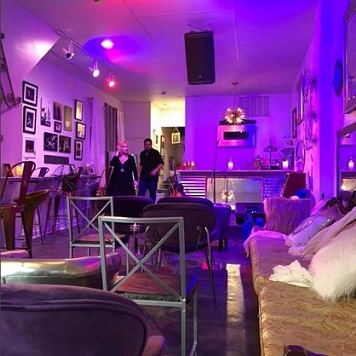 Our initial program at the Living Room will serve as a primer for new audience members and a refresher course for old fans: The Secret Cinema's Greatest Hits will include audience favorites from 26 years of screening obscure short films from the miscellaneous, most forgotten corners of film history. Campy educational reels, industrial films, TV commercials, cartoons, musical shorts and more will all be included. Housed in the Secret Cinema's large, private film archive, most are unavailable for viewing anywhere else.
There will be one complete show at 8:00 pm. Admission is $10.00.
The Living Room at 35 East serves coffee, soft drinks and snacks, but is BYOB for alcohol.
Advance tickets can be purchased here: https://www.brownpapertickets.com/venue/261699
Just a few highlights of The Secret Cinema's Greatest Hits are:
The Stranger At Our Door (1940) - This dramatic two-reeler, made by a religious group to promote ethnic tolerance, shouldn't be funny -- but the outrageous overacting by Bowery Boys rejects and their non-specific European-born target make it surreally so.
How Quiet Helps at School (1953) - The answer should be obvious, but the level of quiet expected by the uptight narrator of this classic '50s social guidance film probably had kids holding their breath in class.
Pro Kleen commercial (1950s) - A mind-numbingly crass eight minute TV commercial in which an unappealing pitchman with a thick Baltimore accent extols the wonders of a new spot cleaner.
The Story of Bubblegum (1952) - This beautiful Kodachrome film sets out to answer the question, "Can bubblegum be good food?" Made at the old Fleer bubblegum plant in Olney, showing its giant vats of pink rubber, plant cafeteria and garden, and their amazing R&D department. Quite possibly the greatest film ever made, short or long.
Inside Test City, U.S.A. (1959) - Reader's Digest produced this promotional film publicizing the magazine's test-marketing service for consumer product manufacturers. "For the last two decades," the narrator explains, "American business has tested more of its products in Columbus [Ohio] than in any other major American community. Through the years, industry has discovered that what happens in Columbus today will be happening all over America tomorrow."
Plus much more!
---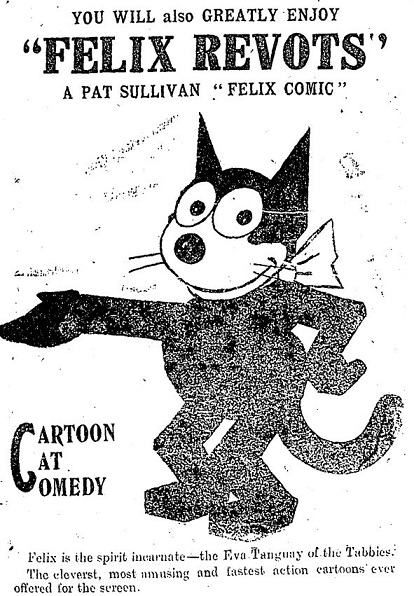 New York City's Cartoon Roots
with special guest Tommy José Stathes
at Fleisher Art Memorial
Saturday, June 9, 2018
8:00 pm
Admission: $9.00
Fleisher Art Memorial
719 Catharine Street, Philadelphia
215-922-3456 ext. 300
On Saturday, June 9, the Secret Cinema's screening at the Fleisher Art Memorial will include a very special guest: early animation historian and film archivist Tommy José Stathes, who will provide a look into New York's budding animation industry of the 1910s and 1920s.
The program is called New York City's Cartoon Roots. With a selection of rare archival 16mm prints from Stathes' personal archive, a fairly comprehensive cross-section of this silent-era subgenre will showcase the work of pioneers such as Winsor McCay, Raoul Barré, Earl Hurd, Otto Messmer, Max Fleischer and Paul Terry. Fledgling cartoon superstars like Bobby Bumps, Koko the Clown, Felix the Cat, Farmer Alfalfa, Krazy Kay, and Mutt & Jeff will all be included.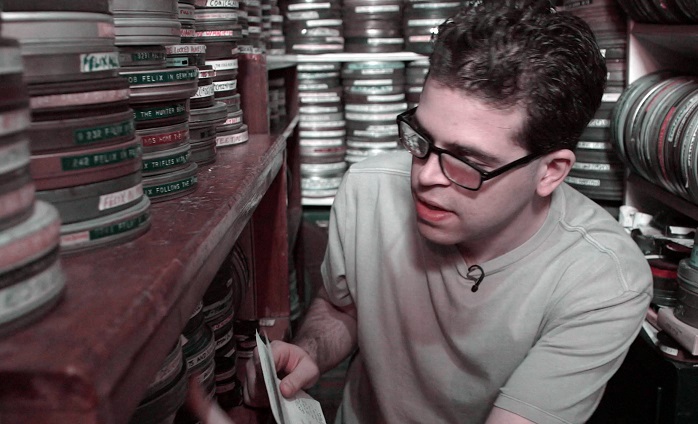 Stathes will give an informative introduction about this fascinating, yet little-studied period of animation, and answer questions about the films.
There will be one complete show at 8:00 pm. Admission is $9.00.
The screening will be shown in the beautiful Sanctuary of the Fleisher Art Memorial in Philadelphia's Bella Vista neighborhood (just South of Center City). Free parking is available in the Fleisher's parking lot, just across the street.
Just a few of the films to be included are:
Cartoons On Tour (Barré, 1915)
Bobby Bumps Puts a Beanery On the Bum (Hurd, 1918)
The Flying House (McCay, 1921)
The Tantalizing Fly (Fleischer, 1919)
The Great Cheese Robbery (Bray Studios, 1920)
Felix Revolts (Messmer, 1923)
Barnyard Artists (Terry, 1928)
...and much more.
Tommy José Stathes is an archivist, historian, distributor, and educator in the realm of early animated films. Stathes is best known in film history circles for creating the Bray Animation Project research initiative; the Cartoons On Film early animation re-release label and Cartoon Roots Blu-rays; supplying early animated films to and co-hosting them on Turner Classic Movies; as well as for his 16mm "Cartoon Carnival" film screening series in New York City. Stathes is also a faculty member at the School of Visual Arts and the Feirstein Graduate School of Cinema, and is Consulting Producer on Cartoon Carnival: The Documentary, which is soon to be released.
---
FUTURE SECRET CINEMA EVENTS (more info soon):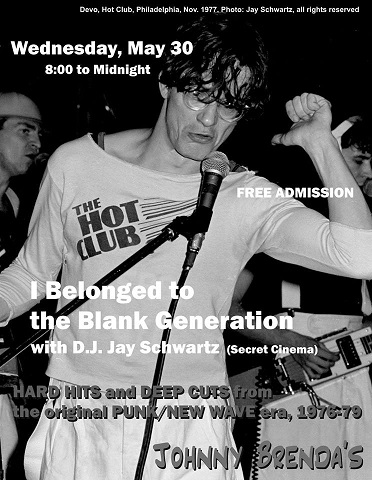 Wednesday, May 30, 2018 @ Johnny Brenda's: D.J. Jay Schwartz at I Belonged to the Blank Generation: Hard Hits and Deep Cuts from the Original Punk/New Wave Era, 1976-1979
Wednesday, June 27 , 2018 @ Glen Foerd Mansion: TBA
---
If you'd like to subscribe to announcements of upcoming Secret Cinema events, then e-mail us by clicking HERE. Please specify in your message where you are located.
Click HERE to learn the history of Secret Cinema.
Click HERE to read about recent Secret Cinema events.
RELATED LINKS:
Channel 29 news piece on Secret Cinema from 1999!
Secret Cinema 1999 Annual Report
Secret Cinema 1998 Annual Report
Secret Cinema 1997 Annual Report
Information about the 1998 Secret Cinema "Class Trip" to the Syracuse Cinefest
---
Last Updated: 5/18/18
WebMasters: Rodney Linderman & Jay Schwartz
© copyright 2018