Last Updated: 11/25/18


ALL SECRET CINEMA PRESENTATIONS ARE SHOWN IN 16MM (or larger!) FILM ON A GIANT SCREEN (NOT VIDEO...NOT EVER!)
---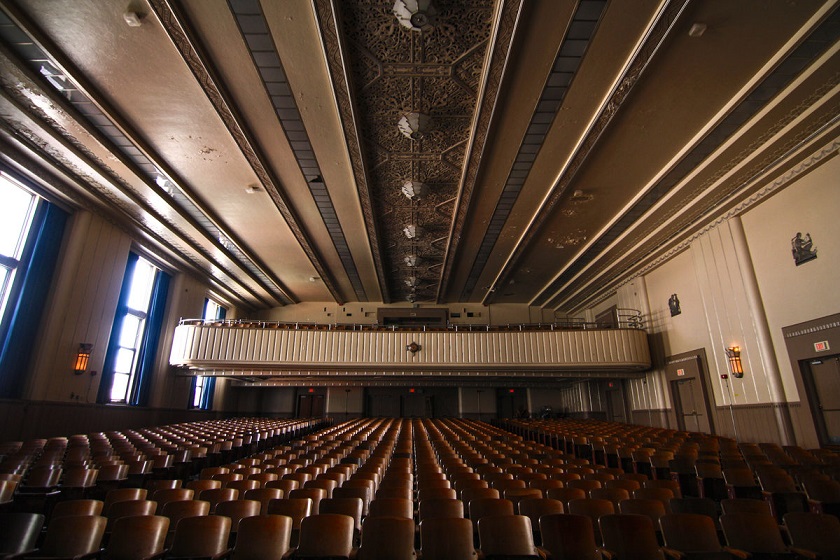 Secret Cinema part of multi-presenter Assembly screening
at South Philly's historic Bok Building
Thursday, November 29, 2018
7:30 pm
Admission: $25.00 (See below for details on limited-time discount code)
Bok Building
800 Mifflin St., Philadelphia
The Secret Cinema will participate in a multi-presenter program called Assembly on Thursday, November 29, at the historic Bok Building in South Philadelphia. The event is produced by the website Atlas Obscura.
Our participation will be limited to showing a rare short film made by University of Pennsylvania students in 1967, along with a brief illustrated talk by Jay Schwartz on the history of the Secret Cinema.
The ticket price is admittedly on the high side for a Secret Cinema event -- $25.00 -- but will include several other interesting presentations, an opportunity to see the Bok Building's beautiful Art Deco auditorium, and, we're told, "complimentary deluxe movie treats."
However, this being Black Friday weekend, Atlas Obscura is offering a $10 discount for any tickets bought by Monday evening using the discount code "blackfriday."
Tickets are available here.
Atlas Obscura's full announcement for Assembly (with details on the whole program) can be seen here.
---
FUTURE SECRET CINEMA EVENTS (more info soon):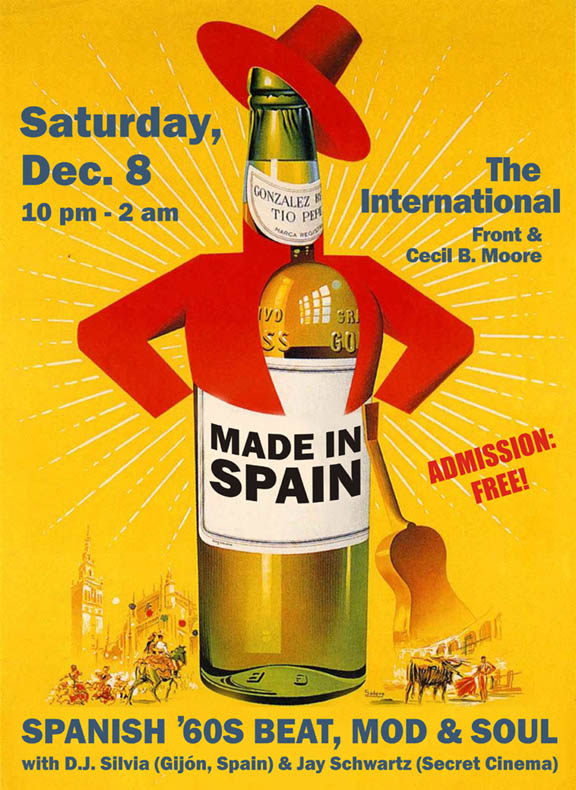 Saturday, December 8, 2019 @ The International: Made in Spain with D.J. Silvia and Jay Schwartz
Thursday, December 27, 2019 @ Johnny Brenda's: I Belonged to the Blank Generation with D.J. Jay Schwartz
Thursday, March 14, 2019 @ Towson University, Maryland: program of technology films TBA
---
If you'd like to subscribe to announcements of upcoming Secret Cinema events, then e-mail us by clicking HERE. Please specify in your message where you are located.
Click HERE to learn the history of Secret Cinema.
Click HERE to read about recent Secret Cinema events.
RELATED LINKS:
Channel 29 news piece on Secret Cinema from 1999!
Secret Cinema 1999 Annual Report
Secret Cinema 1998 Annual Report
Secret Cinema 1997 Annual Report
Information about the 1998 Secret Cinema "Class Trip" to the Syracuse Cinefest
---
Last Updated: 11/25/18
WebMasters: Rodney Linderman & Jay Schwartz
© copyright 2018