Last Updated: 8/29/14


ALL SECRET CINEMA PRESENTATIONS ARE SHOWN IN 16MM FILM ON A GIANT SCREEN (NOT VIDEO...NOT EVER!)
---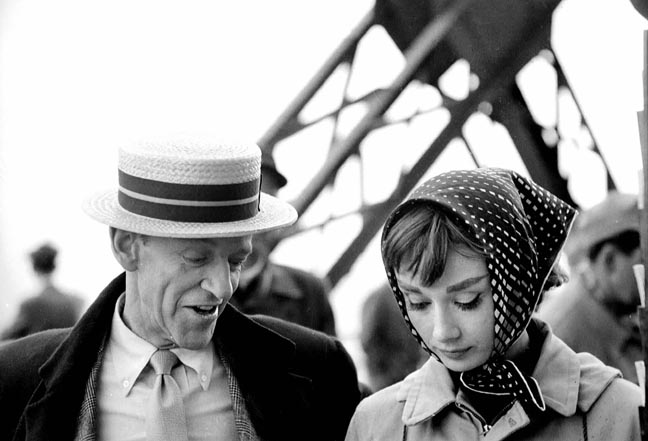 Funny Face plus author Richard Barrios
for 15th AIDS Law Project movie party
Friday, August 15, 2014
6:00 pm – Doors open for light food/drink
7:30 pm - Film program begins
Admission: $20 in advance, $25 at the door.
William Way Community Center
1315 Spruce Street, Philadelphia
Information: AIDS Law Project at 215-587-9377
On Friday, August 15, 2014, the Secret Cinema will return to the William Way Community Center to help present the 15th annual summer movie party for the AIDS Law Project of Pennsylvania. The festivities will once again include food, fun and film -- headlined by the 1957 classic Technicolor musical Funny Face, starring Audrey Hepburn and Fred Astaire. There will also be a surprise short subject, and noted movie historian Richard Barrios (author of the new book Dangerous Rhythm: Why Movie Musicals Matter) will introduce the feature, and lead a post-film discussion.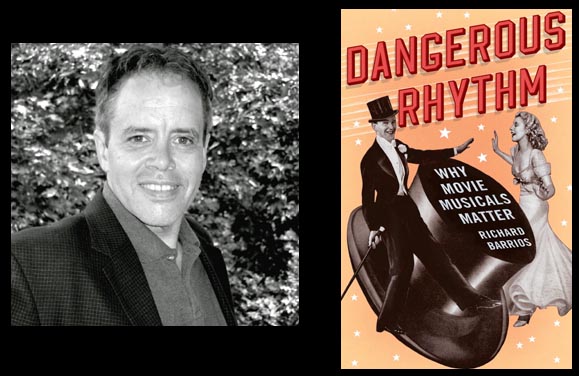 As always with Secret Cinema events, the films will be shown using real film (not video) projected on a giant screen. Funny Face will be shown using a vintage, dye-transfer print.
The schedule is as follows:
6:00 pm – Doors open for light food (although probably enough for a full meal!), beer and sangria.
7:30 pm - Film program begins
Buy tickets HERE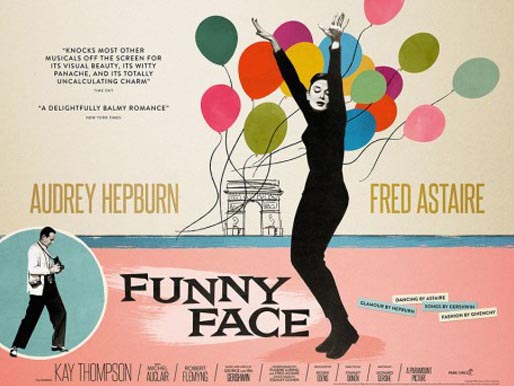 Funny Face (1957, Dir: Stanley Donen)
Photographer Fred Astaire discovers shy Audrey Hepburn working in a bookstore, and with magazine editor Kay Thompson brings her to Paris to transform the reluctant, bohemian girl into a chic fashion model. Along the way in this somewhat parodic, audacious musical, we are treated to vintage George and Ira Gershwin songs (along with several new ones by Roger Edens and Leonard Gershe), the always-effortless dancing of Astaire, some nimble moves by Hepburn, generous views of an iconic Paris, and some of the most sumptuous Technicolor photography ever shot. The latter is especially vivid in the incredible main title sequence, designed by famed photographer Richard Avedon -- whose career helped inspire the script.
About Richard Barrios: Film historian Richard Barrios' new book Dangerous Rhythm: Why Movie Musicals Matter (Oxford University Press) was reviewed by the New York Times, Wall Street Journal and Philadelphia Inquirer. He is also the author of the award-winning A Song in the Dark: The Birth of the Musical Film, and Screened Out: Playing Gay in Hollywood From Edison to Stonewall. The latter book inspired a month-long TCM film series, which Barrios programmed and co-hosted. Richard Barrios has written on film for the New York Times, provided commentary tracks for several DVDs, and appeared in the PBS film Busby Berkeley: Going Through The Roof as well as numerous DVD documentaries and the recent HBO documentary feature Vito. He has lectured for the Library of Congress and the American Film Institute, and serves on the Advisory Board of the Smithsonian Institution's Warner Bros. Theater. Richard Barrios lives just outside of Philadelphia.
About the AIDS Law Project: Founded in 1988, the AIDS Law Project of Pennsylvania is the nation's only independent public-interest law firm dedicated to AIDS and HIV. It has risen to the defense of more than 38,000 people free of charge, and has educated more than 40,000 others on AIDS-related legal issues. It works at local, state and national levels to achieve fair laws and policies.
---
We're back!
(This site will NOT harm your computer.)
The website you are looking at had not been updated from last November until now (July 2014). The reason is that Google was insisting that our humble, minimal, web v1.0 site would harm your computer. Some browsers like Chrome would virtually forbid you from looking at it, so we figured there was no point in using the website until those warnings were removed.
That took some doing, especially as the web hosting company kind of dropped the ball in figuring out the problem. But at last we seem to be harm-free, and it's high time we reestablished the Secret Cinema's presence.
Coinciding with our website troubles, there was a lessening of our activity, due to a combination of being busy with other things (like moving to a new home), and not having access to enough suitable venues. We're always on the lookout for the latter, and we're now planning future events at spaces both new and familiar to longtime Secret Cinema fans (meanwhile, we welcome invitations from interested venues).
Meanwhile, in the interim since our last website update, we've still managed some activity: the showing of a lovely 35mm print of little-seen, quasi-noir suspense film Dark Waters at International House; another Chestnut Hill Film Group screening at the Woodmere Museum; our annual projection job for the Betzwood Film Festival, as well as 16mm projection of two programs of avant garde shorts at the Rotunda, for Penn's Cinema Studies department. And last January, we provided a private Secret Cinema event for the American Library Association convention.
A few of you were kind enough to alert us to the website issue, and others wrote to see if we were still in business. While it is challenging to keep Secret Cinema going in 2014, we intend to keep this up as long as we can – and to keep projecting real film, just as we've done since 1992. That can be tricky as equipment ages, finding spare projector parts and supplies gets tricky, and film prints die of natural causes, but the Secret Cinema is nothing if not resourceful. Thank you for your loyalty and sustained interest in our film screenings over the last 22+ years.
Jay Schwartz
The Secret Cinema
---
FUTURE SECRET CINEMA EVENTS (more info soon):
Tuesday, October 7 @ Eastern State Penitentiary: to be announced
Wednesday, October 15 (note date change) @ American Philosophical Society Museum: to be announced
Tuesday, November 7 @ Woodmere Museum: The Unholy Three with live accompaniment by Don Kinnier!
---
If you'd like to subscribe to announcements of upcoming Secret Cinema events, then e-mail us by clicking HERE. Please specify in your message where you are located.
Click HERE to learn the history of Secret Cinema.
Click HERE to read about recent Secret Cinema events.
RELATED LINKS:
Channel 29 news piece on Secret Cinema from 1999!
Secret Cinema 1999 Annual Report
Secret Cinema 1998 Annual Report
Secret Cinema 1997 Annual Report
Information about the 1998 Secret Cinema "Class Trip" to the Syracuse Cinefest
---
Last Updated: 8/29/14
WebMasters: Rodney Linderman & Jay Schwartz
© copyright 2014