Last Updated: 9/17/18


ALL SECRET CINEMA PRESENTATIONS ARE SHOWN IN 16MM (or larger!) FILM ON A GIANT SCREEN (NOT VIDEO...NOT EVER!)
---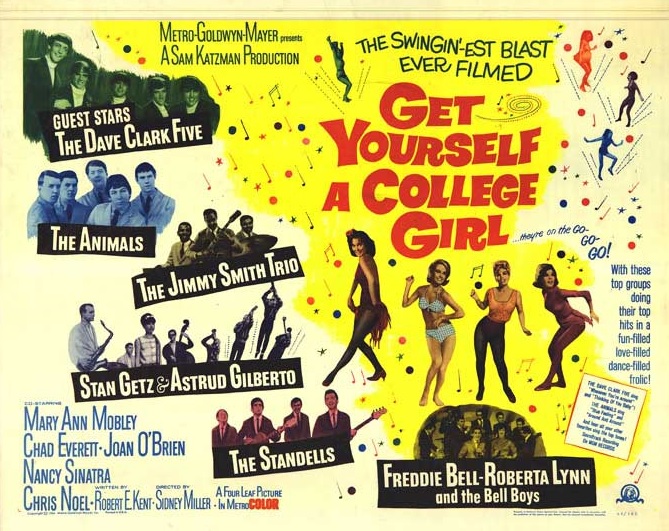 All-new Trailer Trash III in 35mm
at Bryn Mawr Film Institute
Bryn Mawr Film Institute
824 W. Lancaster Avenue, Bryn Mawr, PA
(610) 527-9898
Thursday, September 20, 2018
7:30 pm
Admission:$12.50, $6.50 (members), $10 (seniors/students)
The Secret Cinema will again follow up our biggest presentations ever on Thursday, September 20, when it presents Trailer Trash III on the big screen at the Bryn Mawr Film Institute. Like the original Trailer Trash programs this all-new program is a non-stop orgy of rare, original preview "trailers" advertising some of the Secret Cinema's favorite (and least favorite!) films of the 1960s and '70s -- exploitation, sexploitation, science-fiction, bikers, horror, rock musicals, beach movies, and unclassifiable movies. All will be shown from archival 35mm prints (with several in true, IB Technicolor) on the BMFI's gigantic screen, along with vintage drive-in messages, theater commercials and date strips, from the 1950s and beyond.
This will be the first all-new Trailer Trash program since 2002! That's when we premiered Son of Trailer Trash at the Prince Music Theater (later repeated at International House and Bryn Mawr Film Institute. In the 16 years since then the Secret Cinema archive has acquired a lot of trailers, and we are frantically going through them to assemble next week's program. An exact list of titles is not yet possible, but we would not be surprised if some of the choices are Countdown, Luv, Day of the Jackal, No Way to Treat a Lady, The Mack, The Molesters, Carmen Baby, The Grissom Gang, The People that Time Forgot, Bless the Beasts and Children, Work is a Four Letter Word, The Damned, Get Yourself a College Girl, Cry Uncle, Pufnstuf, Point Blank, Scream Blacula Scream, The Love Machine, Pretty Maids All in a Row, Quadrophenia, Catch My Soul…and more!
This program is suggested for mature audiences.
There will be one complete show at 7:30 pm. Admission is $12.50, $6.50 (BMFI members), $10 (seniors and students).
Since 1992, the Secret Cinema has been the Philadelphia area's premiere floating repertory cinema series, bringing hundreds of unique programs to nightclubs, bars, coffee houses, museums, open fields, colleges, art galleries, bookstores, and sometimes even theaters and film festivals. Drawing on its own large private film archive (as well as other collections), the Secret Cinema attempts to explore the uncharted territory and the genres that fall between the cracks, with programs devoted to educational and industrial films, cult and exploitation features, cartoons, rare television, local history, home movies, erotic films, politically incorrect material, and the odd Hollywood classic. As long as it exists on real celluloid, that is -- Secret Cinema screenings never use video/digital projection. While mainly based in Philadelphia, the Secret Cinema has also brought programming to other cities and countries.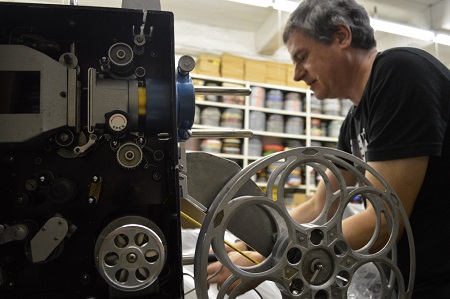 Link to BMFI's interview with Secret Cinema programmer Jay Schwartz.
---
FUTURE SECRET CINEMA EVENTS (more info soon):
October: Stay tuned!
Thursday, November 8, 2018 @ The Rotunda: TBA
Monday, November 20, 2018 @ The Woodmere Museum: Chestnut Hill Film Group presents Holy Matrimony
---
If you'd like to subscribe to announcements of upcoming Secret Cinema events, then e-mail us by clicking HERE. Please specify in your message where you are located.
Click HERE to learn the history of Secret Cinema.
Click HERE to read about recent Secret Cinema events.
RELATED LINKS:
Channel 29 news piece on Secret Cinema from 1999!
Secret Cinema 1999 Annual Report
Secret Cinema 1998 Annual Report
Secret Cinema 1997 Annual Report
Information about the 1998 Secret Cinema "Class Trip" to the Syracuse Cinefest
---
Last Updated: 9/17/18
WebMasters: Rodney Linderman & Jay Schwartz
© copyright 2018