Last Updated: 6/14/16


ALL SECRET CINEMA PRESENTATIONS ARE SHOWN IN 16MM FILM ON A GIANT SCREEN (NOT VIDEO...NOT EVER!)
---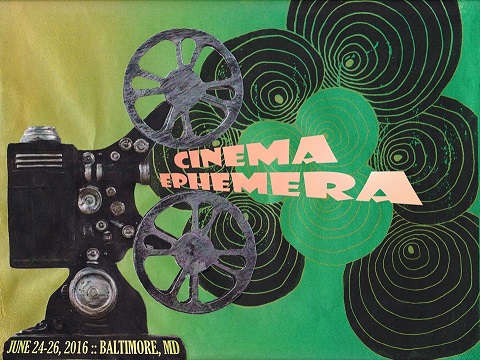 Cinema Ephemera festival in Baltimore
Friday, June 24 - Sunday, June 26 @ Baltimore, MD (various locations): Cinema Ephemera: The Festival of Useful Film (Click link for full details!)
---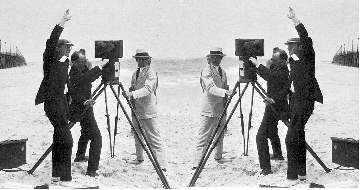 Old Films About Old Films About...
at Bryn Mawr Film Institute
Thursday, July 21, 2016
7:00 pm
Admission: $12.00 adults, $6.50 members, $9.00 seniors, $8.00 students
Bryn Mawr Film Institute
824 W. Lancaster Avenue
, Bryn Mawr, PA
(610) 527-9898
On Thursday, July 21, the Secret Cinema will present a unique program of rare short subjects, all of them concerned with filmmaking and film history. Old Films About Old Films About... provides several self-reflexive glimpses of the film industry, made when its story was only partially written. The films range from a comprehensive tour of a silent film studio to a promotional film for home movie cameras.
The selection combines highlights from two earlier Old Films About... programs (shown back in 1999 and 2011) with a few new acquisitions that we've never shown before. This will be the Secret Cinema's first presentation at the Bryn Mawr Film Institute, and ties in with their summer series of "Hollywood Classics."
There will be one complete show at 7:00 pm. Admission is $12.00 adults, $6.50 members, $9.00 seniors and $8.00 students.
As always -- still -- Secret Cinema programs are shown using 16mm (not video, not digital) film projected on a giant screen (an extra giant one in this case!).
A few highlights of Old Films About Old Films About... include: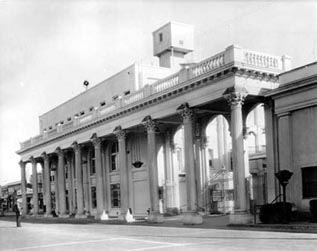 MGM Studio Tour (1925) - A grand tour of the grandest of Hollywood studios, seen at the peak moment of the silent era. We see different creative and technical departments, directors like John Ford, Victor Seastrom and Tod Browning, and countless stars, from a young Joan Crawford to Zasu Pitts.
The Film That Was Lost (1942) - This vintage, MGM one-reeler, from their "John Nesbitt's Passing Parade" series, takes a look at the work of the Museum of Modern Art Film Library -- America's first film archive.
A.M.P.A.S. shorts (1950) - In 1950, a series of one-reel theatrical shorts was made about various aspects of the film industry, under the guidance of the Academy of Motion Picture Arts & Sciences. Each short was produced by a different studio. We'll show three: The Soundman (made by Columbia), plus…
Screen Actors (1950) - M.G.M, the studio with "more stars than there are in heaven," made this look at the lives of actors, with special attention to their off-screen activities. A Screen Actors Guild meeting is seen, as is Dan Duryea's work as a Cub Scout leader!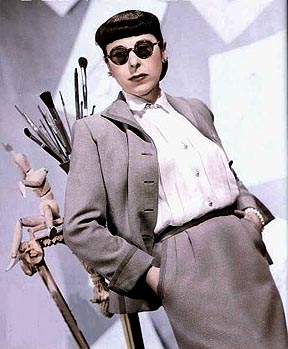 The Costume Designer (1950) - This A.M.P.A.S. short, produced by RKO, explains the importance of the wardrobe department -- with a special focus on sunglass-wearing designer Edith Head (who, surprisingly, is not identified).
The Movie...a Window on Life (1964) - "I'd like to introduce you to my Bolex..." The famed Swiss movie camera manufacturer produced this promotional film, most likely for screenings in camera stores. With tips on making better home movies, and some colorful shots of Bolex's line of 8mm moviemaking gear.
Plus much, much more.
---
FUTURE SECRET CINEMA EVENTS (more info soon):
Thursday, July 14 @ The Fabric Workshop and Museum: Point of Contact: The Camera and the Body
Friday, August 19 @ William Way Center: AIDS Law Project Summer Movie Party featuring BOOM!
---
If you'd like to subscribe to announcements of upcoming Secret Cinema events, then e-mail us by clicking HERE. Please specify in your message where you are located.
Click HERE to learn the history of Secret Cinema.
Click HERE to read about recent Secret Cinema events.
RELATED LINKS:
Channel 29 news piece on Secret Cinema from 1999!
Secret Cinema 1999 Annual Report
Secret Cinema 1998 Annual Report
Secret Cinema 1997 Annual Report
Information about the 1998 Secret Cinema "Class Trip" to the Syracuse Cinefest
---
Last Updated: 6/14/16
WebMasters: Rodney Linderman & Jay Schwartz
© copyright 2016