Last Updated: 5/14/19


ALL SECRET CINEMA PRESENTATIONS ARE SHOWN IN 16MM (or larger!) FILM ON A GIANT SCREEN (NOT VIDEO...NOT EVER!)
---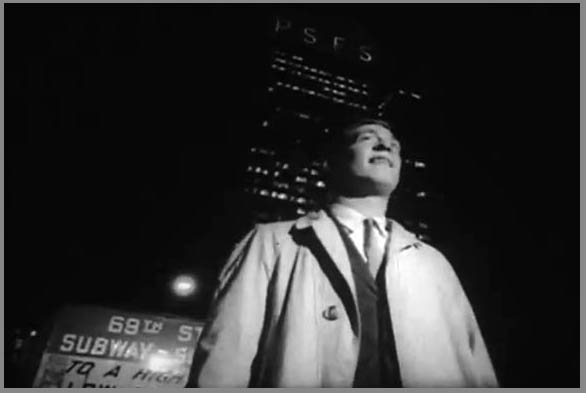 From Philadelphia With Love II: More
Industrial, Educational and other Lost Local Films
at Bryn Mawr Film Institute
Bryn Mawr Film Institute
824 W. Lancaster Avenue, Bryn Mawr, PA
(610) 527-9898
Wednesday, May 29, 2019
7:30 pm
Admission: $12.50, $10 seniors/students, $8.00 children/members
On Wednesday, May 29, the Secret Cinema will return to the Bryn Mawr Film Institute to present a unique program of short films called From Philadelphia With Love II: More Industrial, Educational and other Lost Local Films. While most area residents are familiar with Philadelphia films such as Rocky, Trading Places, and the works of M. Night Shayamalan, there is a whole world of locally-made films that has been forgotten -- the "ephemeral" short films that were primarily made by small independent companies for the then-booming non-theatrical market. While most school districts, television stations and traveling salesman have long ago discarded their 16mm film projectors, we at Secret Cinema have not, and are proud to present a look back at these celluloid time capsules that would otherwise not be seen again.
The Secret Cinema has been collecting, archiving and screening this fascinating area of local film history for over two decades now. Our second BMFI presentation of Philly film will be another "best of" selection from past volumes (with no repeats from the previous Bryn Mawr edition, and some titles that have not been screened anywhere in over a decade).
There will be one complete show at 7:30 pm. Admission is $12.50, $8.00 (children/BMFI members), $10 (seniors and students).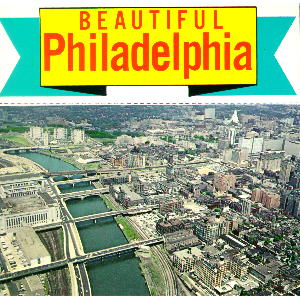 Highlights of From Philadelphia With Love II… will include:
Assembly Line (1961, Dir: Morton Heilig) - This dramatic short film focuses on a lonely worker who toils at the Hunting Park plant of the Budd auto body factory. Ignoring the warnings of his alcoholic roommate, he heads out for what he imagines will be a big night on the town, but instead finds only betrayal and disappointment. The incredibly grim, noir mood could have come from a David Goodis pulp novel. It was a co-production of two departments at Penn: the Annenberg School of Communications, and the somewhat-mysterious Institute for Cooperative Research. Director Heilig, a winner of a fellowship in the first year of the School, would go on to make many documentaries, and also invented some early virtual reality devices. Besides its compelling narrative, Assembly Line captures amazing footage of mid-century Philadelphia, including Horn & Hardart's, movie theater marquees, long-gone bars, and streetscapes both neon-lit and gloomy.
The Philadelphia Story of 1963 (1963) - This rare sales film was made to promote a new televised bingo game/program called "RINGO," played with game cards distributed to shoppers at local Acme Markets.
Westside Store (1982) - This amusing school film presents an unusual view of supposed gang activity. Though it shows some incredibly squalid North Philly streetscapes, the multi-racial, mixed-gender members of the fictitious "Seveners gang" (of 7th & Indiana Streets) seem to have been cast right out of a Benetton fashion ad. They pool their efforts and meager assets to start a thrift store (and learn about responsibility). Adding to the fun are early appearances of two now-famous Philadelphians: Ahmir Thompson (aka Questlove from the Roots) and actor/comedian Paul F. Tompkins.
Dupont Theater: "Date With a Stranger" (1956) - A rare episode of a 50s TV anthology drama program, in which a romance is launched by a chance meeting of two lonely tourists—in Independence Hall.
Plus much more!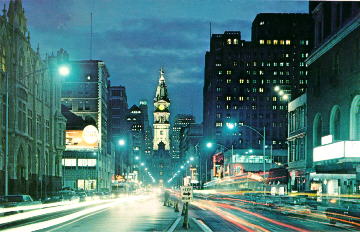 Link to BMFI's interview with Secret Cinema programmer Jay Schwartz.
---
FUTURE SECRET CINEMA EVENTS (more info soon):
Sunday, June 2, 2019 @ The International bar: Salut les Copains, '60s French pop with D.J. Silvia & Jay Schwartz
---
If you'd like to subscribe to announcements of upcoming Secret Cinema events, then e-mail us by clicking HERE. Please specify in your message where you are located.
Click HERE to learn the history of Secret Cinema.
Click HERE to read about recent Secret Cinema events.
RELATED LINKS:
Channel 29 news piece on Secret Cinema from 1999!
Secret Cinema 1999 Annual Report
Secret Cinema 1998 Annual Report
Secret Cinema 1997 Annual Report
Information about the 1998 Secret Cinema "Class Trip" to the Syracuse Cinefest
---
Last Updated: 5/14/19
WebMasters: Rodney Linderman & Jay Schwartz
© copyright 2019