Last Updated: 11/25/15


ALL SECRET CINEMA PRESENTATIONS ARE SHOWN IN 16MM FILM ON A GIANT SCREEN (NOT VIDEO...NOT EVER!)
---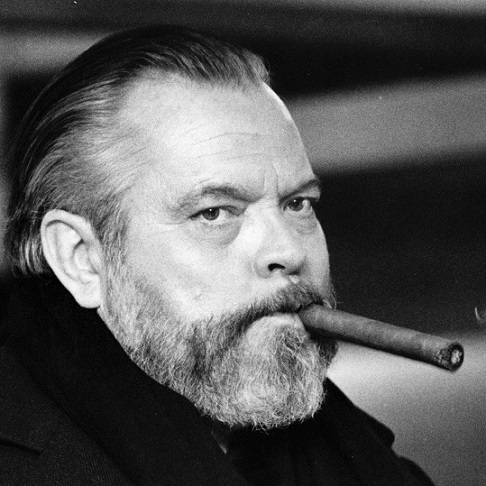 Documentary feature Hollywood Mavericks
at South Philly's Filmtech Film School
Friday, December 4, 2015
8:00 pm
Admission: $8.00
Filmtech Film School
2019 S. Juniper Street, 2nd Floor
(Juniper above Snyder), Philadelphia
(215) 313-0123
On Friday, December 4, the Secret Cinema will present its first screening at South Philadelphia's Filmtech Film School. The venue is appropriate, for the program is a celebration of filmmaking itself -- the now-rare documentary feature Hollywood Mavericks.
Hollywood Mavericks was produced 25 years ago by the American Film Institute. It features intimate interviews with 16 film directors who, in one way or another, "bucked the system." The different filmmakers cover a wide variety of eras and styles, from King Vidor and Josef Von Sternberg, through Orson Welles and Samuel Fuller, to Robert Altman, Dennis Hopper and David Lynch. Some of the interviews with earlier directors necessarily came from archival footage, but most were newly filmed for this production. Punctuating the conversations are thoughtfully chosen clips from each directors' movies. Co-writer Todd McCarthy also made Visions of Light, the 1992 documentary about cinematographers.
Hollywood Mavericks has never been released on DVD.
In addition to the feature, we will present an even-rarer short subject, Life Presents the Directors. This cinema verité-style documentary, made in 1963 by the staff of Life Magazine, shows several contemporary directors (both American and foreign) at work. They include Tony Richardson, Jean Luc Godard, Fred Zinnemann, Billy Wilder, Alfred Hitchcock, Federico Fellini and several others.
There will be one complete show at 8:00 pm. Admission is $8.00.
"I'd be hard pressed to name a movie I enjoyed more than Hollywood Mavericks" - Stephen Hunter, The Baltimore Sun
Filmtech Film School is an independent film school that offers classes and programs in all aspects of film and video production, including screenwriting, directing, producing and editing. Free parking is available on the street and in the parking lot of nearby South Philadelphia High School (enter lot on Snyder Avenue, East of Broad Street).
---
FUTURE SECRET CINEMA EVENTS (more info soon):
Stay tuned! (Have you subscribed to our email feed?)
---
If you'd like to subscribe to announcements of upcoming Secret Cinema events, then e-mail us by clicking HERE. Please specify in your message where you are located.
Click HERE to learn the history of Secret Cinema.
Click HERE to read about recent Secret Cinema events.
RELATED LINKS:
Channel 29 news piece on Secret Cinema from 1999!
Secret Cinema 1999 Annual Report
Secret Cinema 1998 Annual Report
Secret Cinema 1997 Annual Report
Information about the 1998 Secret Cinema "Class Trip" to the Syracuse Cinefest
---
Last Updated: 11/25/15
WebMasters: Rodney Linderman & Jay Schwartz
© copyright 2015