Last Updated: 5/6/15


ALL SECRET CINEMA PRESENTATIONS ARE SHOWN IN 16MM FILM ON A GIANT SCREEN (NOT VIDEO...NOT EVER!)
---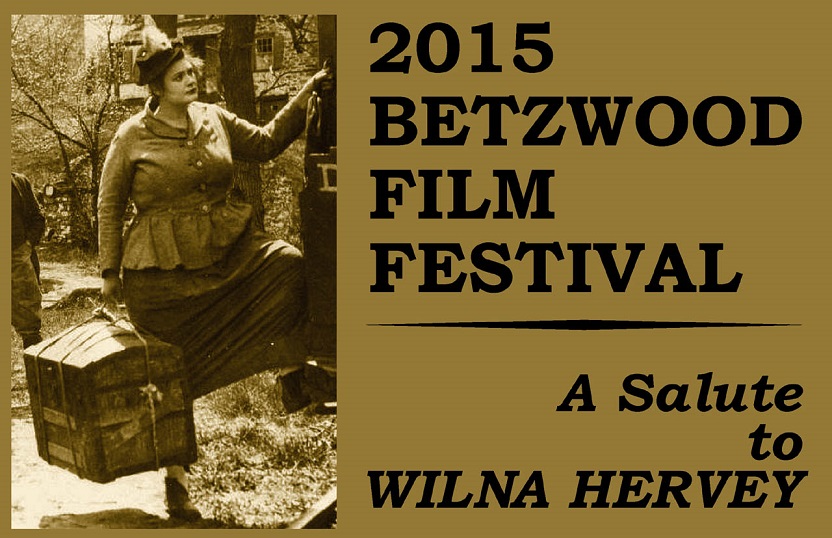 Betzwood Film Festival celebrates "Powerful Katrinka"
with screening, author talk
Saturday, May 9th, 2015
8:00 pm
Admission: $15.00
Science Center Theater
Montgomery County Community College
340 DeKalb Pike, Blue Bell, Pennsylvania
215-641-6518
Silent film star Wilna Hervey was a very big girl. At six foot three and over three hundred pounds, she was perfect for the role of "Powerful Katrinka" in the Toonerville Trolley comedy shorts. These silent comedies, faithful adaptations of Fontaine Fox's popular comic strip, were made in the early 1920s in the Betzwood film studios, built by Siegmund Lubin outside of Philadelphia. After her Betzwood work, she played a similar role in series of films made in San Francisco, and even had a "big" part in a Three Stooges short in the 1930s.
Beyond the movies, Wilna Hervey's life held more unexpected twists and turns than the plots of the three-dozen comedies she made. A skilled portrait painter, award-winning enamel artist, and erstwhile farmer, she also hosted some of the wildest parties ever seen in the Catskills. With her companion Nan Mason, Ms. Hervey became a legend in the Woodstock, New York, art colony where she lived for over fifty years.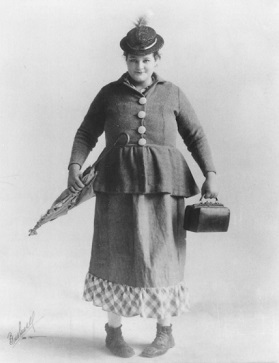 On Saturday, May 9th, 2015, The adventurous life of Wilna Hervey is the focus of the 2015 Betzwood Film Festival. Along with a program of her ever-popular Toonerville Trolley films, we will present an illustrated retrospective of Ms. Hervey's career, from her early days as "Katrinka" to her later years as a celebrity artist, when she numbered among her friends some of 20th Century America's top writers, painters and movie directors.
As always, we strive to recreate the experience of going to the movies one hundred years ago. Our films are shown using real film, at their original projection speed, and are accompanied live on the organ by the incomparable Don Kinnier.
And, after the show, stick around for a "Meet the Author" reception and book signing. Wilna Hervey's remarkable story is now the subject of a full-length biography, Living Large, by Betzwood Film Festival founder and author, Joseph Eckhardt. Copies of Living Large will be offered at the event, at a 20% discount.
Once again, Secret Cinema will provide 16mm projection for this very special event.
There will be one complete show, starting at 8:00 pm
Tickets are $15, and available at the Box Office or by phone, 215-641-6518.
Free Parking (enter the Blue Bell Campus using the 1313 Morris Road entrance).
---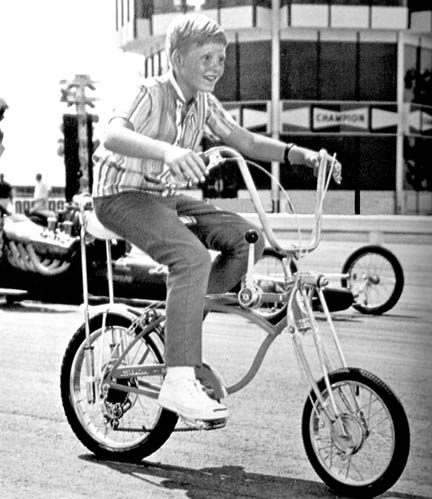 Secret Cinema Update!
I want to apologize for not sending this (or any) email message earlier, and similarly for not updating our website since last August. Probably many of you assumed Secret Cinema had finally gone out of business. Not so. Rather, we had an unexpected, and unwanted "vacation" from our usual activities.
I -- meaning me, Jay Schwartz (I'll drop the usual, royal "we" for now) -- had no choice but to suspend all Secret Cinema duties and events when I was involved in an accident in early September. I was riding my bicycle home, when I was hit by a truck, resulting in a badly broken leg and some other broken bones. I was in the hospital for a week, then in a rehabilitation hospital for another two weeks, and could not put any weight on my leg for over two months.
Three previously announced Secret Cinema events were unfortunately cancelled, although the Chestnut Hill Film Group did manage to provide a digital screening of our planned film presentation of The Unholy Three, with a Don Kinnier musical accompaniment that I regret missing. Meanwhile, I rested and rehabilitated at home, and began physical therapy treatment.
My accident was serious, but could have been much worse, and the good news is that I've made a lot of progress, and expect to be projecting film this month (again, for the Chestnut Hill Film Group; you'll receive email details soon). I'm not walking perfectly yet, and likely will not for a while, but I'm getting around.
Initially I only told those who needed to know about my accident. And then, I continued to put off writing this email until now, for no particularly good reason. The Secret Cinema audience has been very loyal over the years (and I'm soon to start my 24th year doing this!). I regret not keeping you all posted on this sooner, but now you have the facts.
I plan to get things going again as soon as possible, but aside from this month's CHFG event, there is currently nothing booked. So, it will likely take another month or two, at least, to make any events happen.
There are a few screenings I have in mind already, but it is not getting easier to do Secret Cinema. Losing our flagship venue at Moore College of Art a few years ago cost us a lot of momentum, and some other venue partners have cut back their programming recently -- leaving less room on their calendars for Secret Cinema. If you've been following our activities for a while, you've probably noticed that even before my accident, there had been less events than we used to manage to present in past years. That means less funding from ticket sales, yet the ongoing overhead of maintaining our large, ever-growing private film archive (rent, climate control) only gets more expensive. Meanwhile, showing films that can't be seen anywhere else gets harder and harder.
On the other hand, showing films like almost nowhere else became easier. Practically the whole world has turned to digital presentation nearly overnight, to my great disappointment -- and to my continued concerns about keeping the aging Secret Cinema projection gear in repair. Rest assured I plan to keep showing film, and only film, until I finally do stop Secret Cinema, and I hope that isn't anytime soon.
Don't worry, this isn't leading to a Kickstarter campaign where I ask you to pay for my hobby/enterprise. That doesn't make any sense to me. But if any of you have leads on grants we can get, or suitable new Secret Cinema venues, do please get in touch! (Note that suitable venues should have seating for at least 50 people, the ability to be made completely dark, and hopefully not too low of a ceiling). Oh, and if someone can volunteer to make a new and improved website design for us, they'll earn lots of free tickets.
I would also ask all of you to help spread the word of our activities. The press we used to rely on to publicize our events has had a hard time lately also, and I fear that younger generations that might be interested in Secret Cinema screenings are less likely than ever to learn about them (or worse, to confuse us with various other "Secret Cinema"s that adopted the name long after we established it in 1992).
Here are just a few Secret Cinema things to look forward to in 2015: A continuation of the Thomas Jefferson-themed film showings for the APS Museum; what will probably be the most exciting of our many screenings at Eastern State Penitentiary; and yet more programs built around rarely-seen cinematic odds and ends made in Philadelphia long ago. We need to continue doing research to create a full presentation about one fascinating short film that vividly captures long-lost mid-century Center City nightlife. And, we anticipate garnering actual headlines when we announce our recent discovery of some historically significant nitrate film reels that we donated to the Library of Congress for preservation. We have a lot of work to do -- stay tuned!
Secret Cinema will be back soon, and I'd like to thank my doctors, nurses and therapists for making that possible. I'd especially like to thank my number-one caregiver, which is my wife Silvia (whom you may know as the primary Secret Cinema box office staffer!). She selflessly waited on me hand and foot throughout my non-weight-bearing status.
And, I thank all of you for your amazing support through the years.
See you soon!
Jay Schwartz
The Secret Cinema

---
FUTURE SECRET CINEMA EVENTS (more info soon):
Saturday, June 27 @ Maas Building: Outdoor screening to be announced!
Wednesday, July 22 @ American Philosophical Society Museum: Program to be announced.
Friday, September 11 @ Eastern State Penitentiary: Program to be announced.
---
If you'd like to subscribe to announcements of upcoming Secret Cinema events, then e-mail us by clicking HERE. Please specify in your message where you are located.
Click HERE to learn the history of Secret Cinema.
Click HERE to read about recent Secret Cinema events.
RELATED LINKS:
Channel 29 news piece on Secret Cinema from 1999!
Secret Cinema 1999 Annual Report
Secret Cinema 1998 Annual Report
Secret Cinema 1997 Annual Report
Information about the 1998 Secret Cinema "Class Trip" to the Syracuse Cinefest
---
Last Updated: 5/6/15
WebMasters: Rodney Linderman & Jay Schwartz
© copyright 2015