Last Updated: 8/29/23


ALL SECRET CINEMA PRESENTATIONS ARE SHOWN IN 16mm (or larger!) FILM ON A GIANT SCREEN (NOT VIDEO...NOT EVER!)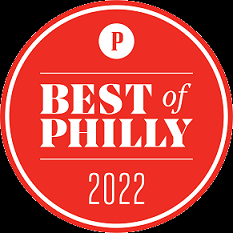 Since 1992, the Secret Cinema has been the Philadelphia area's premiere floating repertory cinema series, bringing hundreds of unique programs to nightclubs, bars, coffee houses, museums, open fields, colleges, art galleries, bookstores, and sometimes even theaters and film festivals. Drawing on its own large private film archive (as well as other collections), the Secret Cinema attempts to explore the uncharted territory and the genres that fall between the cracks, with programs devoted to educational and industrial films, cult and exploitation features, cartoons, rare television, local history, home movies, erotic films, politically incorrect material, and the odd Hollywood classic. As long as it exists on real celluloid, that is—Secret Cinema screenings never use video/digital projection. While mainly based in Philadelphia, the Secret Cinema has also brought programming to other cities and countries.
---
NOTE: The date of the following screening at the Rotunda was moved (it will NOT happen on Thursday, September 14). We apologize for any inconvenience this change may have caused.

Four More Films at Rotunda
Friday, September 22, 2023
8:00 pm
Admission: FREE
The Rotunda
4014 Walnut Street
Philadelphia
The Secret Cinema will present a brand new program at the Rotunda on Friday, September 22, called Four More Films. As with a similarly titled past program, it consists of four short films, which together make up a feature-length program.
However, the four films of Four More Films have nothing to do with each other. All they share is that we have never shown them before, they are unlikely to have been seen by most people, and they are all very interesting. Each one is quite good.
There will be one complete show at 8:00 pm. Admission is free.
This screening is part of the Rotunda's ongoing "Bright Bulb Screening Series," which offers free movies on the second Thursday of every month, throughout the year.
The four films of Four More Films are: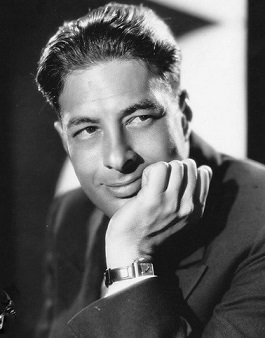 The High Wall (1952, Dir: Michael Road) - A dramatic depiction of a boy who is taught prejudice as he grows to adulthood. This film, which won several awards, was sponsored by the Anti-Defamation League of B'nai B'rith, the Illinois Department of Mental Health and other groups. The cast includes Hollywood actor and director Irving Pichel, whose many credits included The Most Dangerous Game, Dracula's Daughter and Jezebel, prior to his being blacklisted for not cooperating with the House Un-American Activities Committee.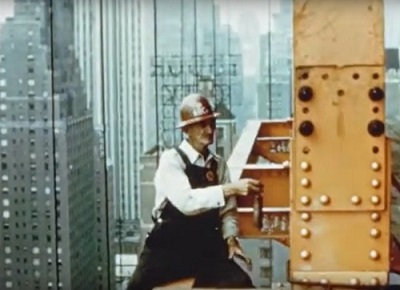 Building for the Nations (1950) - A colorful and technically detailed look at the construction of the United Nations building in New York. One of many sponsored films made by the United States Steel Corporation (of Delaware, in this case).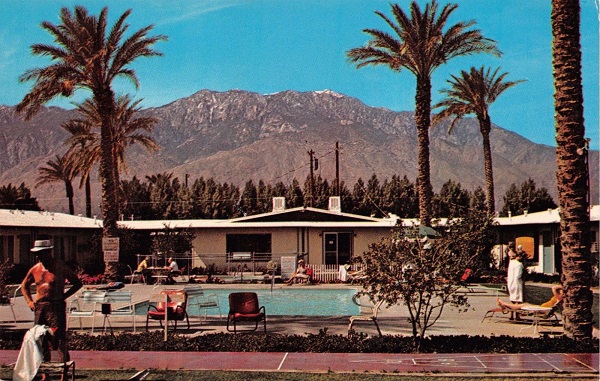 Travelin' Man (mid-late 1960s) - This rare reel evidently contains an unsold TV pilot for a travel series sponsored by Dodge cars and trucks (or "the Dodge Boys," in keeping with their then-current advertising theme). Host Lou Crosby (father of Cathy Lee Crosby, who also appears), shows the sights of Palm Springs, California and its surrounding area, including golf clubs, sand dunes, hotels, and other sports and leisure centers. Former Hollywood star (and former mayor of Palm Springs) Charles Farrell is seen at the Racquet Club he opened in 1934 with fellow actor Ralph Bellamy. Also seen is the "star of Ride the Wild Surf, Peter Brown!" A nearly lost window into a lost world, preserved, like so much, on 16mm film.
Trans-Pacific (1939, Dir: Palmer Miller & Curtis F. Nagel) - Pan American Airways' luxurious "Clipper" service is remembered fondly as symbolizing a golden age in aviation. The roomy "flying ships," with spacious seating, on-board lounge areas and gourmet dining are far removed from current airline experiences, while the amphibious Clipper planes could take passengers quickly to any destination with a sheltered harbor. This Pan Am-produced travelogue, made in glorious Kodachrome, details an opulent trip across the Pacific Ocean, with stops at several way stations -- a journey made possible by Pan Am erecting pre-fabricated hotels and support buildings on the islands of Guam, Wake and Midway. In just a few years, these places would become better known as the sites of brutal World War II battles than for luxury travel.
---
FUTURE SECRET CINEMA EVENTS (more info soon):
Tuesday, October 10 @ Bryn Mawr Film Institute: The Secret Cinema Halloween Grab Bag
Saturday, November 4 @ Lightbox Film Center: Archive Discoveries: Unseen Curiosities from the Secret Cinema Collection (all 35mm!)
Thursday, November 9 @ the Rotunda: TBA
LOTS MORE being planned for Fall 2023...you'd better subscribe to our emails!
---
If you'd like to subscribe to announcements of upcoming Secret Cinema events, then e-mail us by clicking HERE. Please specify in your message where you are located.
Click HERE to learn the history of Secret Cinema.
Click HERE to read about recent (and not so recent!) Secret Cinema events.
Click HERE for the Secret Cinema Facebook page.
RELATED LINKS:
NEW! 2008 interview with Secret Cinema's Jay Schwartz from an academic journal
Channel 29 news piece on Secret Cinema from 1999!
Secret Cinema 1999 Annual Report
Secret Cinema 1998 Annual Report
Secret Cinema 1997 Annual Report
Information about the 1998 Secret Cinema "Class Trip" to the Syracuse Cinefest
---
Last Updated: 8/29/23
Webmaster: Jay Schwartz
© copyright 2023