Last Updated: 11/29/17


ALL SECRET CINEMA PRESENTATIONS ARE SHOWN IN 16MM (or larger!) FILM ON A GIANT SCREEN (NOT VIDEO...NOT EVER!)
---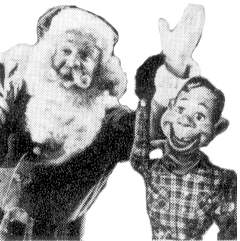 Classic program Creepy Christmas Films
at Fleisher Art Memorial
Thursday, December 14, 2017
8:00 pm
Admission: $9.00
Fleisher Art Memorial
719 Catharine Street, Philadelphia
215-922-3456 ext. 300
On Thursday, December 14, the Secret Cinema will return to the Fleisher Art Memorial, to present another audience favorite from our 25-year history. Creepy Christmas Films is a special program of vintage Yuletide shorts featuring frightening puppets, demonic animals, and maudlin sentiments. As an added bonus, interspersed randomly between the films will be glimpses of strangers' Christmas home movies, showcasing a nostalgic array of old toys and synthetic trees.
This popular program was shown last at the Sedgwick Cultural Center in 2004 (and before that, at the Prince Music Theater and the long-gone Griffin Cafe). It will be our final presentation of 2017.
There will be one complete show at 8:00 pm. Admission is $9.00
The screening will be shown in the beautiful sanctuary of the Fleisher Art Memorial in Philadelphia's Bella Vista neighborhood (just South of Center City). Free parking is available in the Fleisher's parking lot, just across the street.
A few highlights of the program include: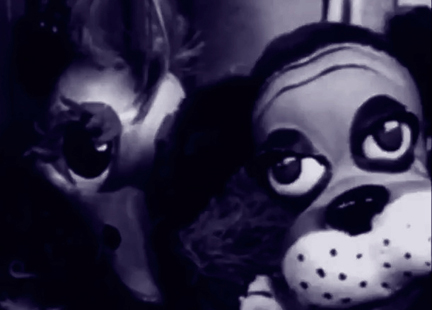 Santa In Animal Land (1948) - In this bizarre one-reeler, animal puppets (with some of the most painfully cloying voices ever recorded) bemoan the fact that there is no official Christmas celebration in the animal kingdom, and set out to protest to Santa Claus about their situation.
Davey & Goliath: Christmas Lost & Found (1965) - A special edition of the early-'60s, long-rerun clay animation series from Gumby creator Art Clokey (and funded by the Lutheran Council of Churches). Sourpuss Davey searches his town in desperation for the true Christmas spirit, finding little consolation even in the antics of his lovable dog Goliath.
A Visitor For Christmas (1967) - "But we can't have Aunt Hattie here -- she'll ruin our Christmas!" Mawkish live-action drama produced by religious studio Family Films, in which every member of a typical American family complains about the impending visit of their hated Aunt Hattie. With Lassie star Tommy Rettig.
Howdy Doody's Christmas (1951) - Buffalo Bob, Clarabelle, "Ugly Sam," and the grandfather of creepy marionettes, Howdy Doody, all join forces in this excruciating short film that was made especially for home and school projectors, to capitalize on the popularity of television's The Howdy Doody Show.
Plus more!
---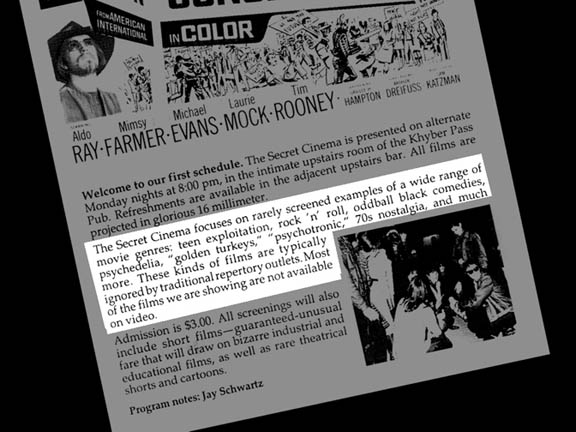 The Secret Cinema celebrates 25-year anniversary!
On March 9, 1992, a new idea in repertory cinema began in Philadelphia. That was the day of the very first screening of the Secret Cinema, at the Khyber Pass Pub in Old City. The series was created by Jay Schwartz, almost on a dare.
He had been a collector of 16mm film prints for several years, and he had brought his near-antique Devry projector into local music venues just a few times before, showing vintage musical shorts and cartoons before sets by friends' bands. The Khyber's newly appointed booking agent challenged Schwartz to program a regular series in the club's underused upstairs space. He went for it, and started a bi-weekly series on alternating Monday nights, which lasted for most of 1992.
This was a transitional time for repertory film screenings in Philadelphia. Classic and foreign films were still offered at the Roxy Screening Room, Temple Cinematheque, International House, Villanova University, Chestnut Hill Film Group and David Grossman's Film Forum, but repertory powerhouse TLA Cinema/Theater of the Living Arts had stopped showing film entirely, selling their South Street theater to concentrate on the exploding home video business. And some smaller presenters were basing their "film series" around programming shown entirely from VHS tapes. The Philadelphia Festival of World Cinema did not yet exist (though it would launch later that same year).
Schwartz intended to do things differently. He wanted to have quality film presentations using portable 16mm film equipment, but also wanted to program films that were outside of the scope of traditional repertory cinema. The first year of Secret Cinema relied, like other series, on feature films, but mostly cultish films no longer shown in theaters. As the first printed program calendar for the Khyber series put it, Secret Cinema categories might include "teen exploitation, rock 'n' roll, oddball black comedies, psychedelia, "golden turkeys," "psychotronic," '70s nostalgia and much more. All screenings will also include short films -- guaranteed-unusual fare that will draw on bizarre industrial and educational shorts, as well as rare theatrical shorts and cartoons."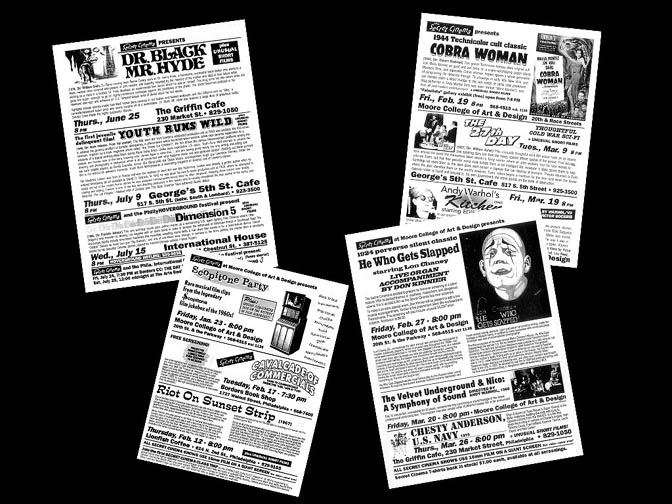 After 1992, the Secret Cinema began to expand its screenings to more venues around the city, including other bars, music nightclubs and coffee houses. Eventually the venue categories grew to include art galleries, college campuses, theaters, libraries, bookstores, museums, and outdoor fields and parks. Secret Cinema programs were added to local film festivals, and Schwartz was soon invited to bring films to places beyond the Philadelphia region. To date, the Secret Cinema has presented films in 112 different venues or festivals, in ten cities and three countries.
Many Secret Cinema screenings after that first season consisted of themed groupings of short films, in every possible category. To make these unique programs possible, the Secret Cinema's private film archive grew exponentially. Initially, the collection fit easily in a small closet. Today, it resides in a large, climate controlled workshop/warehouse, and comprises thousands of reels of 16mm and 35mm film, totaling a few million feet of film (an exact count is not known, though a master inventory is in the works).
Today, the Secret Cinema continues to show a variety of film programs in an assortment of venues, year round. Much has changed in the world of filmgoing, and indeed the world, since we began this project. The internet has reduced or eliminated much of the traditional press upon which we relied, for most of our existence, to reach new audiences. It has also replaced movie theaters and video stores for many movie fans, and all remaining movie theaters have needed to convert either wholly or partially to digital projection. Nearly all of the past presenters of old films noted earlier have ceased operations.
However, the Secret Cinema's mission is unchanged. We still aim to showcase films that audiences would not see if we did not show them, and we still show all of them by showing celluloid film prints. Our records are not complete enough to provide an exact count, but we have probably presented in the neighborhood of 1000 different screenings, each one containing from two to 45 separate films -- and not one of these were shown using video or digital cinema systems.
To celebrate our 25th birthday, through the rest of 2017 we will revive several of our most popular programs, as well as continue presenting brand new programs. Our first anniversary program will happen on Friday, March 10, when we return to the Maas Building to show The Best of Secret Cinema Short Films: The Early Years. This collection of miscellaneous audience favorites will include only films that we presented in our first five years. Other anniversary programs will be announced soon.
Jay Schwartz and the Secret Cinema would like to thank everyone who helped us make it this far: Thanks to everyone in the press who gave us free publicity many hundreds of times (special shout-out to Steven Rea, who gave us our very first press notice, and who just left the Inquirer after 34 years of service to movie fans, as well as the various writers and editors of the City Paper, the 2015 cessation of which dealt a terrible blow to all of the city's arts providers). Thanks to everyone who let us take over their venue for one or more nights, often turning their establishment upside-down for our own purposes (we tried to put things back in place at the end of the night, though!). Thanks to everyone who worked the box office or helped us pack up our considerable amount of equipment (especially my beautiful wife Silvia, who regularly does both). And thanks most of all to every member of our audience, whether they attended once or came back faithfully year after year. We couldn't have done it without you.
---
FUTURE SECRET CINEMA EVENTS (more info soon):
Friday, January 12, 2018 @ The Maas Building: TBA
Thursday, February 1, 2018 @ Bryn Mawr Film Institute: The Secret Secret Cinema
---
If you'd like to subscribe to announcements of upcoming Secret Cinema events, then e-mail us by clicking HERE. Please specify in your message where you are located.
Click HERE to learn the history of Secret Cinema.
Click HERE to read about recent Secret Cinema events.
RELATED LINKS:
Channel 29 news piece on Secret Cinema from 1999!
Secret Cinema 1999 Annual Report
Secret Cinema 1998 Annual Report
Secret Cinema 1997 Annual Report
Information about the 1998 Secret Cinema "Class Trip" to the Syracuse Cinefest
---
Last Updated: 11/29/17
WebMasters: Rodney Linderman & Jay Schwartz
© copyright 2017