Last Updated: 5/27/16


ALL SECRET CINEMA PRESENTATIONS ARE SHOWN IN 16MM FILM ON A GIANT SCREEN (NOT VIDEO...NOT EVER!)
---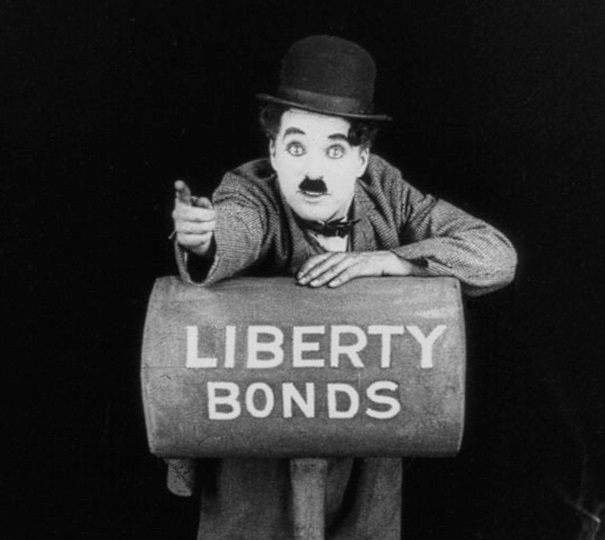 Made to Persuade: Propaganda Films
at Fleisher Art Memorial
Saturday, June 4, 2016
8:00 pm
Admission: $8.00
Fleisher Art Memorial,
The Sanctuary
719 Catharine Street, Philadelphia
(215)922-3456, ext. 300
On Saturday, June 4, the Secret Cinema will present Made to Persuade: Propaganda Films, with a new program of rare short films which were intended to sell ideas.
While a media theorist could probably make a good case that most films (and certainly all of the sponsored films that we frequently showcase) have ideological agendas, for this screening we will mainly focus on films that strongly promote messages about patriotism, the military, and religion. Many of the shorts will be having their Secret Cinema debut in this program.
Made to Persuade: Propaganda Films will be presented in the beautiful Sanctuary of the Fleisher Art Memorial, in Philadelphia's Bella Vista neighborhood (just South of Center City). Free parking is available in the Fleisher's parking lot, just across the street.
There will be one complete show, starting at 8:00 pm. Admission is $8.00.
The final sequence of Made to Persuade... is still being assembled, but should include the following…
The Bond (1918) - Charlie Chaplin wrote, directed and starred in this comical pitch to sell war U.S. Liberty Bonds during World War I. It co-starred his regular players Edna Purviance and Albert Austin, as well as his half-brother Sydney.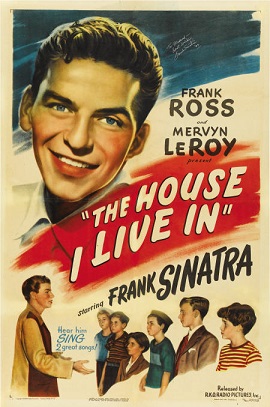 The House I Live In (1945) - Frank Sinatra starred in this famous short promoting tolerance and respect of different religions and ethnicity's.
The American Way (1944) - As the ravages and sacrifices of World War II peaked, this film stressed that at home, democracy was still working -- by focusing on Americans both humble and famous (like actors Lewis Stone and Bob Hope) voting in the year's presidential election.
Our Cities Must Fight (1952) - Made at the height of Cold War paranoia, this Civil Defense reel attempts to encourage city dwellers to remain at home in case of enemy attack, and if needed, engage him in combat. "Have you got the guts?"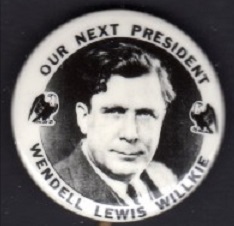 Wendell Willkie campaign films (1940) - Produced by the Republican National Committee, for Willkie's unsuccessful run against F.D.R. (We'll show different Willkie films than we've shown before!)
It's Everybody's War (1942) - Henry Fonda tells America how to help win World War II on the homefront, by showing it's impact on a typical small town.
My Japan (1945) - This incredible short was made to show that Japan was a much more formidable foe than many had assumed. It is narrated by a white actor in the role of a seemingly invincible Japanese military spokesman.
…plus much more!
About the Fleisher Art Memorial:
Founded in 1898, Fleisher is one of the country's oldest nonprofit community art schools. Fleisher's mission is to make art accessible to everyone, regardless of economic means, background, or artistic experience. In 1916, Fleisher acquired the former building of the Saint Martin's College for Indigent Boys on Christian Street, and in 1922, added the adjacent Romanesque church which had formerly been the Episcopal Church of the Evangelist. The space was converted to house Fleisher's private collections of paintings and sculptures, and he made it available to neighborhood residents day and night as a quiet place for contemplation and reflection. Fleisher serves over 16,000 annually, with 1,702 young people attending tuition-free classes and low-cost workshops, 3,820 adults taking free and low-cost classes and workshops, 358 children and youth being served in public schools and community centers throughout Southeast Philadelphia, and 8,430 visitors to the galleries annually.
---
FUTURE SECRET CINEMA EVENTS (more info soon):
Friday, June 24 - Sunday, June 26 @ Baltimore, MD (various locations): Cinema Ephemera: The Festival of Useful Film
Thursday, July 21 @ Bryn Mawr Film Institute: Old Films About Old Films About...
---
If you'd like to subscribe to announcements of upcoming Secret Cinema events, then e-mail us by clicking HERE. Please specify in your message where you are located.
Click HERE to learn the history of Secret Cinema.
Click HERE to read about recent Secret Cinema events.
RELATED LINKS:
Channel 29 news piece on Secret Cinema from 1999!
Secret Cinema 1999 Annual Report
Secret Cinema 1998 Annual Report
Secret Cinema 1997 Annual Report
Information about the 1998 Secret Cinema "Class Trip" to the Syracuse Cinefest
---
Last Updated: 5/27/16
WebMasters: Rodney Linderman & Jay Schwartz
© copyright 2016